SafePool LLC - Premium Pool Safety Barriers for Child Safety, New Pool Consturction and Permit Compliance
Welcome to one of the world's largest manufacturers of swimming pool fencing, pool gates, and pool covers. We also carry and distribute automatic pool covers. Pool Guard, a reputable and growing pool fence company is located in Miami, Florida.  Surrounded by water, we were able to use our environment to engineer the highest quality swimming pool fences and gates for pool safety. Since 1991, our pool safety products have been manufactured and from our family-owned and operated company. We know experience matters when it comes to choosing a pool fence company, and that's why Pool Guard works with trained, professional installers that, in total, have made over 100,000 pools safe for families and pets!
---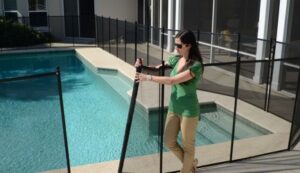 Reliability
Pool Guard provides several different pool safety options for your family, including swimming pool fences and gates. We know not all pools are the same so we make our goal to provide you with the best pool safety options available. We recognize that every pool is unique and requires a unique safety solution and this is the reason we offer swimming pool fences and gates, pool nets, and pool covers.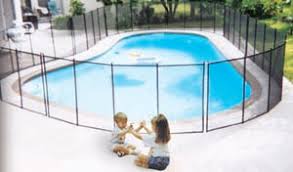 Safety
SafePoolFences.com is a well-recognized pool fence company. We offer the strongest, safest, and most attractive pool safety products available. Pool Guard has been a leader in the pool safety industry for over a decade. With Safe Pool Fences and gates, you can feel confident that when you have our products installed, you are investing in the most reliable and proven pool safety products available.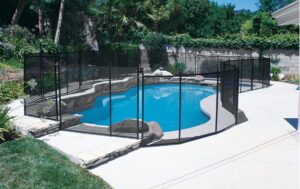 Expertise
Each of these Safe Pool Fence offers homeowners various safety features, come in a variety of heights and colors, and will turn your backyard into a safer place for your children and pets. Our Safe Pool Fence safety experts can help you determine the right pool fence for your home. SafePoolFences.com is recommended and approved by national and local governments.